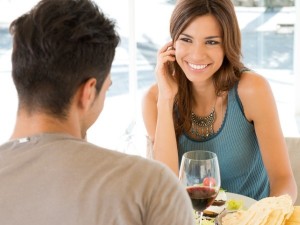 Talking to the girl you like will always feels like the first time even when you talk to her often. Men are natural hunters, but when it comes to the ladies that they like, they tend to be shy and run out of things to say. This is especially more difficult if the girl you like is someone that you just see around. It may feel nerve wracking, and you're pretty sure you'll turn up to be a mess when you try to approach her.
Knowing how to talk to a girl you like will put you to an advantage. Although talking to a girl you like will mean that you will have to do it casually and confidently, otherwise, you'll be branded a creep and she will definitely do everything just to steer clear of you. Girls are observant beings and they will pick up on your vibe easily. What makes talking to a girl you like more challenging is that girls can go into the details of your movements and the things you say by the detail. And if you get nervous to the point of looking like a total train wreck, then you're in for the blow off that you want to avoid.
If you are not yet used to talking to women, then it may be challenging for you to approach the girl you like. Practice talking to women! When you talk to women often, you will learn the cues, the do's and dont's and the right things to say when talking to the ladies. Do this often and you will definitely learn how to talk to the girl you like, plus it will boost your confidence too!
Talking to a girl you like should not be something complicated. The first thing that you have to remember is make the conversation about her! Girls really appreciate it when men make the time to get to know her by really listening to what she has to say. It's good to impress her with smart questions, but you will have a better chance if you merely respond to what she tells you. You'll notice that she picks up on the fact that you are intently listening to her and she will return the favor by giving you the turn to say something about yourself.
Another tip is, never be a creep. Not being a creep means do not ask intimate questions, do not ask her for the overly weird things. Focus on the normal things that girls like to talk about. Talk about movies, music, food, and all the works.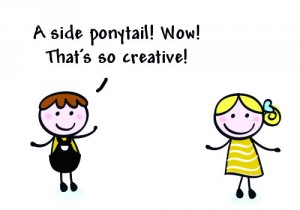 Try to observe how your girl speaks to you, does she make eye contact? If she does, return the favor and make eye contact as well. Making eye contact to a girl will mean that you are really interested in what she has to say. Ladies really appreciate it when the men look in their eyes when they speak, because it's also a sign of recognition and respect for the girl.
Another important thing about talking to the girl you like is approaching her on the right time. Make sure that your timing is convenient for her. This is to increase your chances of making a better conversation with her where she can concentrate on relating to you, rather than thinking of the minutes she is losing on her schedule.
Another way to talk to a girl you like is start off with a friendly compliment. Believe me, this works almost every time, not unless you like a girl who is overly bitter with her life. Every woman appreciates the feeling of being beautiful in the eyes of the men, and nothing can make them feel beautiful more than appreciating the way they look! But always remember, compliments should be delivered properly. You do not want to sound like you're patronizing the girl, as she will definitely get that you are just paying her a compliment just to get her to talk to you. Do it in a way that you will sound honest. Make the complement realistic and casually delivered. You can give her a compliment about her looks, her hair or her outfit, but always be careful about giving her a compliment about her body. Try to observe her for things that she is proud of, like hobbies that she's good at, or that new outfit that she is wearing. Then go from there.
Women are beautiful in nature, and it is but natural for you to stop and stare and be mesmerized, but if you want to keep her focused on you, keep the conversation going. Listen to her story, and once she's done, ask her another thing that will make her say something else. Girls feel awkward on silent gaps in the conversation, and it will work to your advantage if you keep the conversation moving so she will feel comfortable talking to you.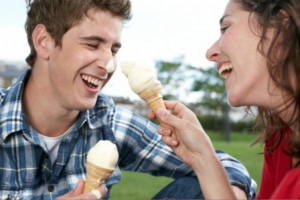 Another effective thing that you can do when talking to a girl you like is to make her laugh! Tell her something funny! Making the girl you like laugh will definitely help you have a light and happy conversation with the girl you like, and it will also be a plus factor for you. Girls totally like the guys who can make them laugh so if you try talking to her in a way that she laughs, then you will definitely have a good chance!
Keep your confident game on when talking to the girl you like. Girls like it when men are confident and have a strong personality. This is because women long for the protection of the men, and would definitely look for this on their potential dates. Plus, confidence is one thing you can carry so you will seem sexy to the girls.
Lastly, keep the conversation, make her enjoy your talk, and leave her abruptly! This is leaving her wanting more and longing to talk to you more! If you happened to exchange numbers before you leave, you may even get a message from her!
Try these things to day, and who knows, you might be able to snag your dream girl into going for a date with you soon!